Ultra Lite Low Tac Non Skid Counter Mats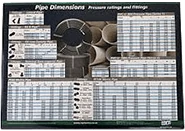 We offer ultra lite low tac non skid counter mats in different sizes, and surface options. The lightweight material provides a thin but durable surface to the counter mat. The non skid feature prevents the counter mat from sliding on any surface.
View Counter Mat Pricing
Click a counter mat thickness to see the pricing for that particular thickness of counter mats. Pricing will vary by thickness, size, and quantity ordered.
Ultra Lite LowTac Counter Mat With Matte Plus™ Surface
Ultra Lite LowTac Counter Mat With Gloss Surface
Ultra Lite LowTac Counter Mat With Matte Plus™ Surface
THINS Style MATTE Plus Surface w/ Low-Tac Back .02"
| Item # | Size | 100 | 250 | 500 | 1000 | 2500 | 5000 |
| --- | --- | --- | --- | --- | --- | --- | --- |
| CMTLM1013 | 10" x 13" x .002" | $5.72 | $4.74 | $4.26 | $3.96 | $3.67 | $3.35 |
| CMTLM1015 | 10" x 15" x .002" | $5.72 | $4.74 | $4.26 | $3.96 | $3.67 | $3.35 |
| CMTLM1016 | 10" x 16" x .002" | $6.01 | $5.00 | $4.49 | $4.19 | $3.91 | $3.55 |
| CMTLM1116 | 11" x 16" x .002" | $6.48 | $5.41 | $4.89 | $4.55 | $4.25 | $3.85 |
| CMTLM1117 | 11" x 17" x .002" | $6.71 | $5.63 | $5.09 | $4.72 | $4.43 | $4.03 |
| CMTLM1218 | 12" x 18" x .002" | $7.48 | $6.26 | $5.70 | $5.31 | $5.01 | $4.58 |
| CMTLM1219 | 12" x 19" x .002" | $7.48 | $6.26 | $5.70 | $5.31 | $5.01 | $4.58 |
| CMTLM1319 | 13" x 19" x .002" | $8.41 | $7.15 | $6.49 | $6.04 | $5.64 | $5.11 |
| CMTLM1419 | 14" x 19" x .002" | $9.45 | $8.11 | $7.41 | $6.93 | $6.48 | $5.99 |
| CMTLM1620 | 16" x 20" x .002" | $10.88 | $9.39 | $8.57 | $8.04 | $7.57 | $6.92 |
| CMTLM1522 | 15" x 22" x .002" | $11.13 | $9.61 | $8.79 | $8.23 | $7.73 | $7.12 |
| CMTLM1622 | 16" x 22" x .002" | $11.75 | $10.16 | $9.28 | $8.70 | $8.17 | $7.56 |
| CMTLM1722 | 17" x 22" x .002" | $12.42 | $10.76 | $9.87 | $9.23 | $8.68 | $7.99 |
| CMTLM1824 | 18" x 24" x .002" | $14.20 | $12.38 | $11.35 | $10.65 | $10.07 | $8.96 |
| CMTLM1726 | 17" x 26" x .002" | $14.31 | $12.46 | $11.40 | $10.70 | $10.10 | $8.92 |
Ultra Lite LowTac Counter Mat With Gloss Surface