Hard Surface – Light Duty Counter Mats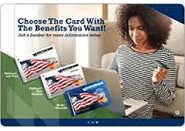 We offer hard surface light duty counter mats with your choice of either a protective Matte Plus™, or gloss surface. They come in different sizes and counter mat thickness. You can also choose from different backing materials based on the environment that you are in.
View Counter Mat Pricing
Click a counter mat thickness to see the pricing for that particular thickness of counter mats. Pricing will vary by thickness, size, and quantity ordered.
Light Duty 1/8" Thick Counter Mat with Matte Plus™ Surface
Light Duty 1/8" Thick Counter Mat with Gloss Surface
Light Duty 1/8" Thick Counter Mat with Matte Plus™ Surface
MATTE Plus Surface w/ Light Duty EVA 1/8" Foam Back
| Item # | SIZE | 100 | 250 | 500 | 1000 | 2500 | 5000 |
| --- | --- | --- | --- | --- | --- | --- | --- |
| CMFM101518 | 10" x 15" x 1/8" | $5.24 | $4.23 | $3.80 | $3.43 | $3.14 | $2.71 |
| CMFM101618 | 10" x 16" x 1/8" | $5.51 | $4.46 | $4.01 | $3.62 | $3.34 | $2.87 |
| CMFM111618 | 11" x 16" x 1/8" | $5.94 | $4.83 | $4.36 | $3.94 | $3.63 | $3.12 |
| CMFM111718 | 11" x 17" x 1/8" | $6.15 | $5.02 | $4.54 | $4.08 | $3.78 | $3.26 |
| CMFM121818 | 12" x 18" x 1/8" | $6.85 | $5.59 | $5.08 | $4.60 | $4.28 | $3.71 |
| CMFM121918 | 12" x 19" x 1/8" | $6.85 | $5.59 | $5.08 | $4.60 | $4.28 | $3.71 |
| CMFM131918 | 13" x 19" x 1/8" | $7.70 | $6.37 | $5.79 | $5.23 | $4.82 | $4.13 |
| CMFM141918 | 14" x 19" x 1/8" | $8.66 | $7.24 | $6.61 | $6.00 | $5.54 | $4.84 |
| CMFM162018 | 16" x 20" x 1/8" | $9.97 | $8.37 | $7.65 | $6.96 | $6.46 | $5.60 |
| CMFM152218 | 15" x 22" x 1/8" | $10.20 | $8.57 | $7.84 | $7.12 | $6.60 | $5.75 |
| CMFM162218 | 16" x 22" x 1/8" | $10.76 | $9.06 | $8.28 | $7.54 | $6.98 | $6.11 |
| CMFM172218 | 17" x 22" x 1/8" | $11.38 | $9.60 | $8.80 | $7.99 | $7.41 | $6.46 |
| CMFM182418 | 18" x 24" x 1/8" | $13.01 | $11.04 | $10.12 | $9.22 | $8.60 | $7.24 |
| CMFM172618 | 17" x 26" x 1/8" | $13.11 | $11.11 | $10.17 | $9.26 | $8.63 | $7.22 |
Light Duty 1/8" Thick Counter Mat with Gloss Surface