Fabric Surface Heavy Duty Backing Counter Mats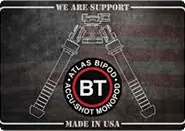 We offer
fabric surface
heavy duty counter mats in different sizes, and counter mat thickness. The fabric material provides a soft textured surface, while also providing strong and durable heavy duty backing to the counter mat.
View Counter Mat Pricing
Click a counter mat thickness to see the pricing for that particular thickness of counter mats. Pricing will vary by thickness, size, and quantity ordered.
1/16" Thick Counter Mats With Heavy Duty Backing
1/8" Thick Counter Mats With Heavy Duty Backing
3/16" Thick Counter Mats With Heavy Duty Backing
1/4" Thick Counter Mats With Heavy Duty Backing
1/16" Thick Counter Mats With Heavy Duty Backing
FABRIC SURFACE w/ Heavy Duty RUBBER BACK 1/16"
| Item # | SIZE | 100 | 250 | 500 | 1000 | 2500 | 5000 |
| --- | --- | --- | --- | --- | --- | --- | --- |
| CMF101316 | 10" x 13" x 1/16" | $5.79 | $4.97 | $4.19 | $3.98 | $3.77 | $3.57 |
| CMF101516 | 10″ x 15" x 1/16" | $5.90 | $5.08 | $4.30 | $4.08 | $3.87 | $3.67 |
| CMF101616 | 10" x 16" x 1/16" | $6.02 | $5.22 | $4.43 | $4.21 | $3.98 | $3.77 |
| CMF111616 | 11" x 16" x 1/16" | $6.48 | $5.65 | $3.97 | $4.51 | $4.40 | $4.08 |
| CMF111716 | 11" x 17" x 1/16" | $6.95 | $6.10 | $5.29 | $5.01 | $4.75 | $4.53 |
| CMF121816 | 12" x 18" x 1/16" | $7.89 | $7.03 | $6.09 | $5.83 | $5.55 | $5.30 |
| CMF141916 | 14" x 19" x 1/16" | $9.03 | $8.14 | $7.10 | $6.81 | $6.51 | $6.24 |
| CMF162016 | 16" x 20" x 1/16" | $10.44 | $9.51 | $8.33 | $8.04 | $7.69 | $7.38 |
| CMF142416 | 14" x 24" x 1/16" | $11.27 | $9.22 | $8.69 | $8.34 | $8.00 | $7.67 |
1/8" Thick Counter Mats With Heavy Duty Backing
3/16" Thick Counter Mats With Heavy Duty Backing
1/4" Thick Counter Mats With Heavy Duty Backing